2.5 For the Fanatics

2.5 For the Fanatics



Here's the info on Josh and Nick for all you stalkers and fanatics. Some of it is missing and some of it may be incorrect. Please help fix this problem if you can.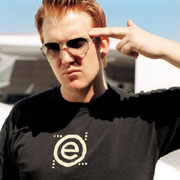 Josh Homme

Full Name: Joshua Michael Homme; pronounciation of Josh's last name varies from person to person (Home, Hom-me, Ome, Om-me, etc.)
Other Names: Carlo Von Sextron (Desert Sessions, Kyuss/QOTSA split)
Birthdate: May 17, 1973 (sign: Taurus)
Birthplace: the low desert; Josh has lived in Palm Desert, Rancho Mirage, Cathedral City, and Palm Springs (all in California): "It's tripled in population since I was 10. When I was a kid, there was nothing there. And now I'm 29 and everything's there. What once was desert is...not." Josh has a brother.
Bands: Queens of the Stone Age, Kyuss, Mondo Generator, Desert Sessions, Eagles of Death Metal, HeadBand, and many other guest appearences, including a two year stint of touring with the Screaming Trees
Hair Color: red (yes, it's real)
Eye Color: blue (?)
Height: 6'4"
Instrument: guitar; also bass, drums, and piano
Known For: black humor, being quiet and sedate, barbituates
About Himself: "I'm Josh, I am the number 7 and I play elephant keys and radio disc overdrive."
Read an Article that chronicles a day in the life of Josh




Nick Oliveri

Full Name: Nick Stephen Oliveri
Other Names: Rex Everything (Dwarves), Pierre Pressure
Birthdate: October 21, 1971 (sign: Libra)
Birthplace: Los Angeles; "I was a transplant. I was born in Los Angeles, but I grew up in the desert. Josh and I have known each other since two years after I moved there, when I was 11."
Bands: Queens of the Stone Age, Kyuss, Mondo Generator, The Dwarves, Desert Sessions, and many other guest appearences
Hair Color: bald (brown)
Eye Color: blue
Height: about 6'
Instrument: bass; also guitar
Known For: playing shows naked, partying, having fun, amphetamines
About Himself: "I'm Rex, I play flute, tail, and I also play feet for a living."

If you want more odd details about Josh and Nick's days from the pre-Kyuss period to the formation of QOTSA, read the excellent LA Weekly article here.

Check out this interview by Rock Sound Magazine: it has just about everything you could want to know about Josh and Nick.