Notes

Jr. High Love
Jr. High Love was originally a Desert Sessios song which QOTSA played live a few times. This version is much different musically from the Desert Sessions version. The lyrics are about the same.



Mondo is...
On this album Mondo Generator is:
Nick Oliveri
Brant Bjork
Dave Catching
Molly McGuire



Additional Musicians
Rex Everything [Nick]
Pierre Pressurer [Nick]
Mark Lanegan
Josh Homme
Troy van Leeuwen
Josh Freese (of A Perfect Circle)
Ashlee S.
Mark Diamond
Sean D.
Blag Jesus
Alain Johannes
Carlo von Sexron [Josh]



Who Wrote What
Meth, I Hear You Callin - Brad Cook
Here We Come - Nick Oliveri
So High, So Low - Nick Oliveri
Do the Headright - Nick Oliveri & Josh Homme
Open Up and Bleed For Me - Nick Oliveri
All I Can Do - Nick Oliveri
F.Y.I'm Free - Nick Oliveri & Blag Dahlia (of the Dwarves)
Detroit - Nick Oliveri
Me and You - Nick Oliveri & Josh Homme
Like You Want - Blag Dahlia
Girl's Like Christ - Nick Oliveri & Blag Dahlia
Day I Die - Nick Oliveri
Jr. High Love - Nick Oliveri
Four Corners - Nick Oliveri & Deborah Viereck



Desert Sessions
Jr. High Love and Day I Die are former Desert Sessions songs. The first appears on vol. 4 and the second on vol. 5 (as I'm Dead).

Pressing Info
1. Unknown pressing quantity

Cover Scans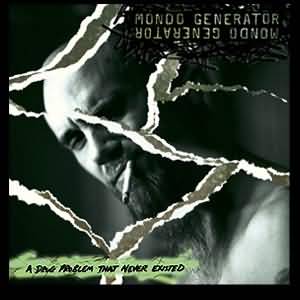 back to the discography